Our Package Price
The garbage pickup services are all in a package price of $29.89 per month plus a $4.00 surcharge. This price is for a 96 gallon cart (garbage can) with no more than 2 extra bags. If you have additional garbage, you must arrange for it to picked up via phone or email. There will be an additional charge. All garbage needs to be bagged and placed out the night before pick up. If the cart (garbage can) is not set out and you are not subscribed to the backdoor service, your garbage WILL NOT be picked up.
You may pay for your services monthly, quarterly, semiannually or annually. There is a $75.00 start-up fee (non-refundable).
There is a $35.00 fee to return to your location if your trash was missed because of your trash can not being out.
*Starting June 1st 2022 there will be a 3% charge for any credit or debit card payments*
Annual Payment Plan
If you elect to pay annually, the package price for monthly is $25.46 plus the $4.00 surcharge. The total garbage price for the year is $305.58 plus the year surcharge $48.00 equaling a total of $353.58 a year.
Semi-Annual Payment Plan
The second plan is semiannually for a monthly cost is $27.25 plus surcharge $4.00. You pay 2 payments of $163.47 plus $24.00 equaling a total of $187.47 for each six month period.
Quarterly Payment Plan
The third plan is quarterly for a monthly cost is $28.45 plus surcharge $4.00. You pay 4 payments of $85.35 plus $12.00 equaling a total of $97.35 paid quarterly.
---
Ready to start?
If your ready to order service just click the "Start Service" button below.
Start Service »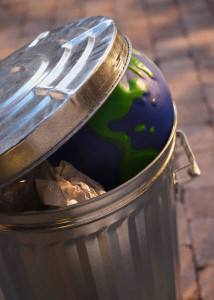 Late Payments And Fees
Payments are due by your due date. Payments are considered late 10 days after the due date.
There will be a $5 late fee added to your bill at this point. If your payment is not paid after the first late notice and the $5 fee has already been applied, your service will be terminated and the cart will be picked up unless you have already spoken to someone about your payment arrangements.
If the payment is 15 Days late, the Trash will not be picked up and there's a $35 return fee plus past due balance needs to be paid.
If the payment is 20 Days late, services will stop, cart(s) will be picked up, and there will be a $45 charge plus bill balance to start services back.
If you forget to put your garbage out the night before and are missed there is a $55 return fee.